12 Incredible famous and most visited wildlife sanctuaries in Rajasthan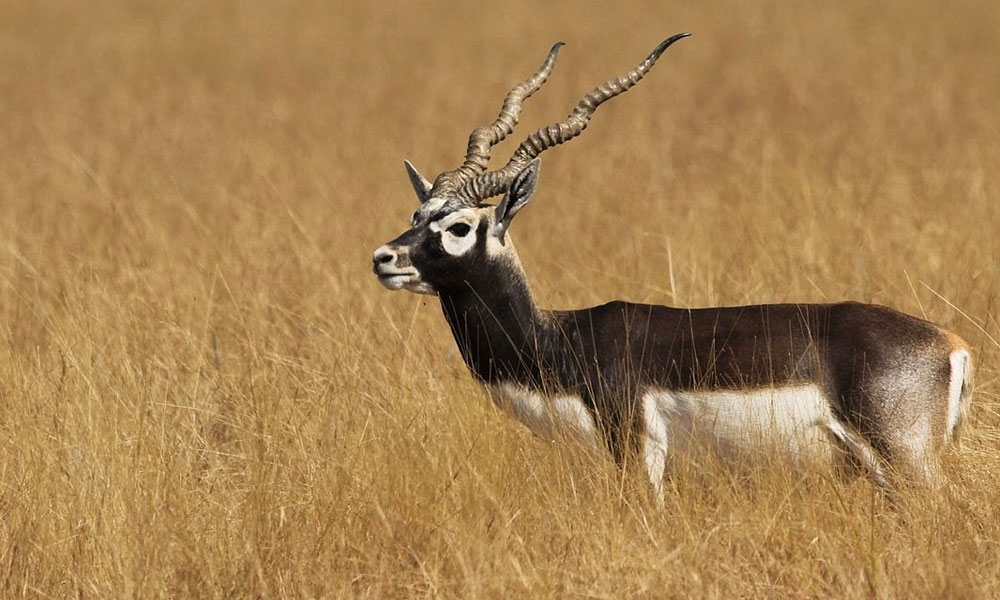 The state of Rajasthan in India can be described in many ways, but boring isn't one of them. It doesn't matter where you or your family or friends are in the state, and there is an incredible diversity of landscape and culture to experience. We can guarantee that the wildlife sanctuaries will not let you down! Whether you want to see herds of wild elephants or rare birds only found in the forests here, you won't regret spending time in these parks while you travel through Rajasthan.
You can also read: 10 Famous Historical Places in India | Know the Fascinating History
12 Incredible Wildlife Sanctuaries In Rajasthan
Ranthambore National Park
Ranthambore, one of India's most popular wildlife jungle safari destinations, is the largest national park in Rajasthan, where you can see wild animals in their natural environment. It is located in Rajasthan's Sawai Madhopur region. This park may be the best choice for wildlife lovers who want to see the majestic Royal Bengal Tigers up close. Nature lovers will enjoy a tiger safari through dense forests, where they can see beautiful wild cats and other species. This national park is well-known for its tigers, but it also houses other animals such as sloth bears, hyenas, wild boars, sambars, and nilgai, among others, which can be found in the dense forest.
Keoladeo Ghana National Park
The Keoladeo Ghana National Park is the best place to see Rajasthan wildlife. The park is home to over 400 species of birds, making it a popular destination for birdwatchers. In the park, you can also see spotted deer, sambar deer, nilgai, and wild boar.
This man-made habitat where birds and animals can spend time in their natural habitat, Keoladeo Ghana Bird Sanctuary, is a popular tourist spot for Rajasthan wildlife enthusiasts. This stunning place is a great spot to watch birds, especially in the hibernal period. This must-see wildlife attraction is located in Bharatpur and houses 379 flowering and 366 bird species and many exotic animals. Keoladeo Ghana Bird Sanctuary is a must-see for bird lovers and anyone interested in ornithology. This avian habitation is a world heritage site that attracts international tourists the most.
Desert National Park
This national park in Rajasthan is located in the Thar Desert. It spans 3162 square kilometers. In terms of km, the primary animals at this national park are the Black Buck, Wolf, Indian Bustard, and Desert Fox. The beauty of this particular national park is that it mainly consists of dunes, rocky terrains, and various vegetation sources.
With its diverse wildlife species, the park is a popular site to spot Rajasthan wildlife. It also offers jeep safari rides. Its unique charm can be appreciated by spotting Indian Bustards, Demoiselle Cranes, Falcons, Sandgrouse, Partridges, Tawny Eagles, Houbara Bustards, and Bee Eaters, which are the most commonly observed birds. Apart from this, you can also see Indian foxes, desert foxes, monitor lizards, blackbucks, and other rare wildlife species.
Sariska Tiger Reserve
The Sariska Wildlife Sanctuary in Rajasthan is also known as the Sariska Tiger Reserve. It protects an area of 800 square kilometers and is nestled in the Aravali Hills. This National Park in Rajasthan is home to dry deciduous forests, grasslands, and cliffs. This park houses many animals, including the Bengal Tiger, Wild Boars, majestic Sambars, and the Nilgai Cheetah and Wild Boars.
Sariska Tiger Reserve also houses a number of rare birds, including the white-throated Kingfisher and Indian Peafowl. This is the perfect place for birdwatchers.
Gir Forest National Park
Gir Forest National Park is one of the best places to see wildlife in Rajasthan. This jungle safari destination is home to various animals, including lions, leopards, elephants, and more. Plus, there are plenty of opportunities to spot rare birds. Gir Forest National Park is a must-visit if you're looking for an up-close and personal encounter with some of India's most iconic animals. This park's rugged scrubland and forests are best explored by Jeep safari, located on the western Gujarati peninsula.
Bishnoi Village Jeep Safari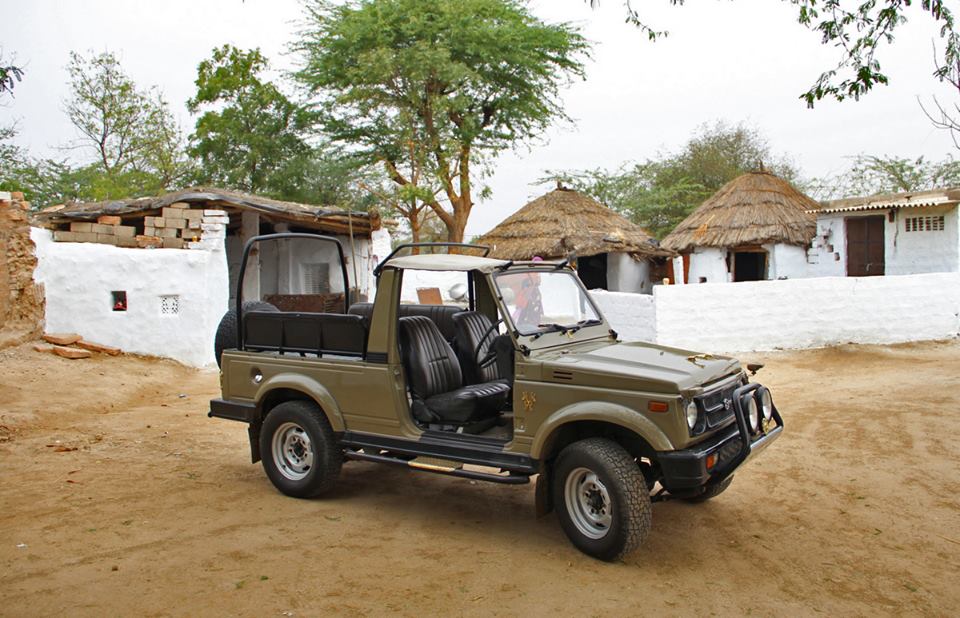 Bishnoi Village Jeep Safari makes exploring the surrounding areas of Jodhpur easy. The Bishnoi clan is eco-friendly and can be found in various fauna and flora. Enjoy a vacation with the perfect mix of wildlife and lush greenery.
The Jeep Safari packages will allow you to explore a wider area in a shorter time and give you more time to visit other areas of interest in Jodhpur.
You can discover the diverse flora, fauna, and wildlife in parks and safaris. An air-conditioned vehicle will transport you from your hotel to the meeting point, where a jeep awaits.
Sita Mata Wildlife Sanctuary
Sita Mata Sanctuary, Pratapgarh's most well-kept wildlife sanctuary in Rajasthan, is a must-see on any wildlife safari in India. There are many amazing sights here, including the super-fast four-legged squirrel that can fly and the black-dotted leopard that walks among the emerald forests. Many bird watchers visit Sitamata Sanctuary regularly to see different bird species. On a safari, you will encounter many animals through the undulating forest, including hyenas, jackals, leopards, wild boars, pangolins, caracals, and even the flying squirrel.
Darrah Wildlife Sanctuary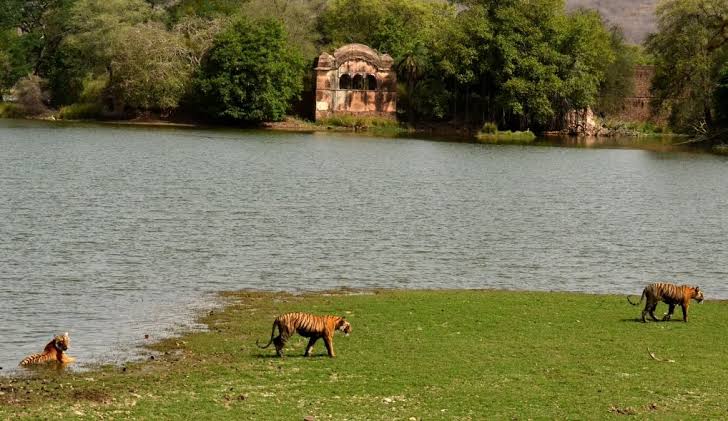 The Darrah Sanctuary comprises three parks – the Darrah, Chambal, and Jaswant Sagar Wildlife Sanctuaries. In addition to watching wildlife, many people come for historical significance. Several historically important sites, including the famous Gagron Fort, are nearby. The Chandrabhaga river flows nearby, and the park is lined with ancient temples dating back to the 7th and 8th centuries. The sanctuary was made a protected zone in 1955, and today it houses various species such as deer, jackals, cheetahs, and wolves.
Mount Abu Wildlife Sanctuary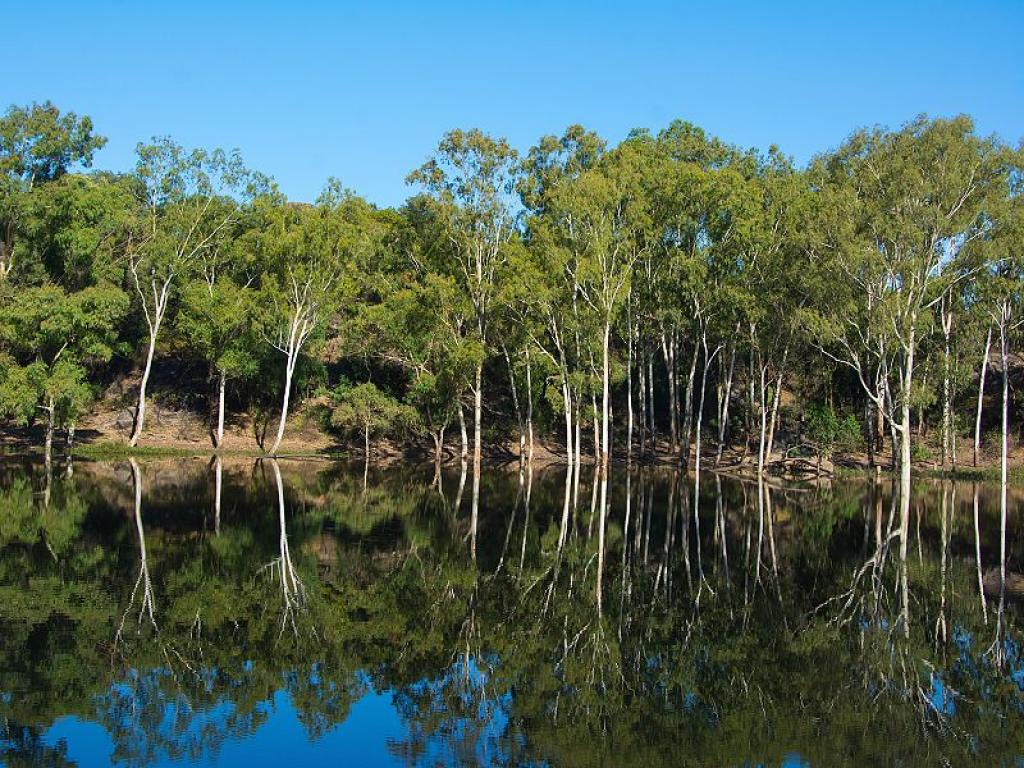 Rajasthan is home to some of the best wildlife sanctuaries in India. The Mount Abu Wildlife Sanctuary in Rajasthan is one of them. Mount Abu Wildlife Sanctuary is in the Sirohi district of Rajasthan and covers an area of 290 sq km. The sanctuary is home to animals like leopards, jungle cats, hyenas, jackals, foxes, porcupines, and deer. Many bird species also include partridges, quails, doves, peacocks, and eagles.
Sambhar Lake Wildlife Sanctuary
Sambhar Lake Wildlife Sanctuary is spread across 190 sq. km and is located in Nagaur and Jaipur districts. It has the biggest saline lake in India and is the largest of the national parks in Rajasthan. It houses many bird species, such as black-headed gulls, flamingos, and northern shovelers, as well as about 45 varieties of shorebirds, geese, and ducks.
Kumbhalgarh Wildlife Sanctuary
A visit to the Kumbhalgarh Wildlife Sanctuary in Rajsamand, Rajasthan, is one of the best ways to explore Kumbhalgarh. It covers an area of approximately 578 square kilometers encircling the Kumbhalgarh Fort. Many animals can be found here, including some endangered species. The sanctuary has numerous animals, including chinkaras, hares, four-horned antelopes, sloth bears, tahrs, wolves, and leopards.
The sanctuary also houses a large variety of birds, including gray jungle fowl, doves, bulbuls, peacocks, white-breasted kingfishers, golden orioles, pigeons, and parakeets. Its natural beauty attracts visitors from all over the world.
Jaisamand Sanctuary
The beautiful city with hills, valleys, and lakes is a perfect place to visit one of the top nature reserves in Rajasthan. The sanctuary is situated along the shores of Dhebar or Jaisamand lake, the second-largest artificial lake in Asia. The whole sanctuary of 52 square kilometers stretches around the lake and includes an array of wildlife and vegetation. Teak forests surround the shores, and the fauna is diverse, with crocodiles, langur, chital, turtles, and fishes.
You can also read: Try These 10 Ways How to Make Money While Traveling
Conclusion
Rajasthan is home to some of the best wildlife sanctuaries in India. If you're looking for an incredible wildlife experience, add these 12 places to your list. There's something for everyone, from the Ranthambore National Park to the Sariska Tiger Reserve. So what are you waiting for? Start planning your Rajasthan jungle safari today!
You can also read: Top 12 Highest Waterfalls in India
You can also read Web stories