10 Famous Historical Places in India | Know the Fascinating History
Historical Places in India are famous for the ancient history that they carry. These places depict the tale of India's rich culture and heritage, ancient architecture, and diversity. India has been ruled by numerous dynasties, empires, kingdoms, and governments. From east to west, north, and south, every corner of the country enriches with countless ancient and historical monuments of India. India has a treasure and is home to numerous places. These monuments tell the stories of the glorious history of ancient places in India.
If you are fascinated by history, head ahead and read about the top 10 famous historical places in India.
Taj Mahal, Agra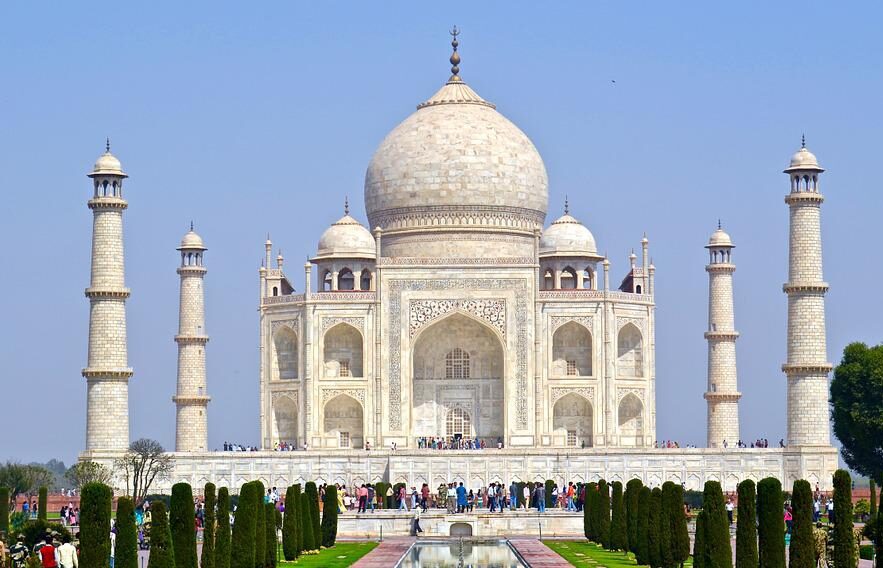 The unbeatable and our pride, Agra is the best historical place in India and is located on the banks of the Yamuna River. Taj Mahal was built in the 17th Century by Shah Jahan (the Mughal Emperor) in memory of his late wife, Mumtaz Mahal, as a symbol of eternal love. It took 16 years (1632-1648) to build this mausoleum. Its structure is made of ivory-white marble and is a canvas painted with a blend of Indian, Mughal, Turkish, and Persian architectural styles. It is known as one of the Seven Wonders of the World. Locals believe it is one of the most astonishing and breathtaking ancient places in India.
Agra Fort, Uttar Pradesh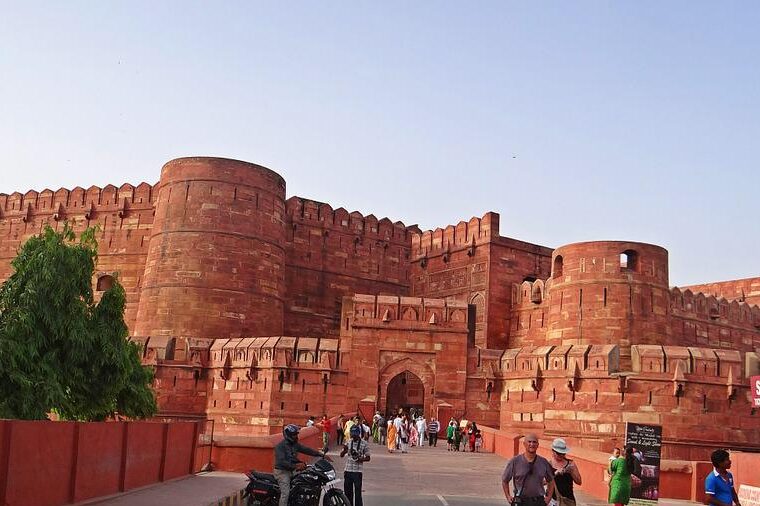 Agra Fort was built in the 16th Century by Akbar and made of red sandstone and marble. The architecture of this place has stunning Mughal design and is among the most incredible ancient places in India. It has two ornately designed gates, the Amar Singh Gate and the Delhi Gate. However, entry is allowed only through the Amar Singh Gate. This one of the best historical monuments of India is known as a UNESCO World Heritage Site.
Red Fort, Delhi
Shah Jahan built Red Fort in the 17th Century. It took over ten years (1638 to 1648) to make this enormous monument. The walls of this fort are 75 feet high and are built of red sandstone with innovative planning and architectural style. This octagonal fort is where the Prime Minister of India hoists the national flag on Independence Day every year. This monument was declared a UNESCO World Heritage Site in 2007.
Qutub Minar, Delhi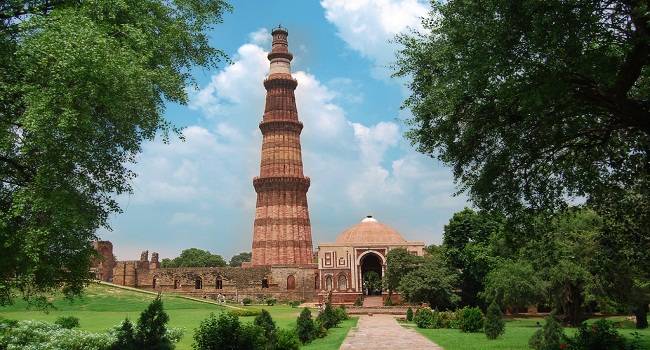 Qutub Minar is the second tallest historical monument in India and is one of the world's tallest towers. The Victory Tower is 234 feet tall high tower consisting of around 379 stairs and has an iron pillar that never gets rusted. It is built in the Afghan architectural style with red sandstone and decorated with Arabic and Brahmi inscriptions. It has verses from the Quran written on it. The construction of this monument was commenced by the first Muslim ruler, Qutub-ud-din Aibak, and later built by various other rulers. It is a UNESCO World Heritage Site.
Victoria Memorial, Kolkata
Victoria Memorial was built between 1906 and 1921. This large white marble structure was made in honor of Queen Victoria. The idea of this monument was laid down by then-Viceroy Lord Curzon but was designed by Sir William Emerson. Also, a 16-foot-tall bronze statue of the Angel of Victory sits atop the central dome. It is surrounded by a lush green garden on all sides. This monument is now a museum that has several weapons, paintings, sculptures, artworks, armor, and antiques.
Konark Sun Temple, Orissa
Konark Sun Temple is one of the best historical places in India. It is an architectural marvel built in the 13th Century to worship Lord Surya. The temple is believed to be constructed by King Narasimhadeva I of the Eastern Ganga Dynasty and is located at the Bay of Bengal. Every inch of this historical monument of India is built with scientific measurements. The 12 wheels at the temple's base represent the sundials that measure time. It is also a UNESCO World Heritage Site. This gigantic chariot-shaped monument is undoubtedly a sight to behold.
India Gate, Delhi
India Gate, also known as the All India War Memorial, is a 42-meter-long gate in Delhi. It was built to pay tribute to the 82,000 British and Indian Army soldiers who died during the First World War and the Third Anglo-Afghan War. It is a sandstone-granite arch gate surrounded by lawns and gardens. Unlike other ancient places in India, this historical monument hosts the Republic Day Parade every year in India.
Golden Temple, Amritsar
The Golden Temple, also known as the Harmandir Sahib, is India's most famous and sacred Sikh Gurdwara. It was designed by Guru Arjan Sahib and laid down by the Muslim saint Hazrat Mian Mir Ji of Lahore. This shrine is among the most beautiful, religious, and ancient places in India. The domed architecture part is painted with pure gold, and the other half is made of white marble—this place portrays humanity, tranquility, and brotherhood.
Sanchi Stupa, Madhya Pradesh
Sanchi Stupa, also known as the Great Stupa, is a beautiful and massive dome of 54 feet. It is a world-renowned Buddhist Monument built by Emperor Ashoka in the 3rd century BC. This dome-shaped architecture is the oldest stone structure in India and carries a majestic aura with itself, and many sculptures and monuments at the site depict the tales of Lord Buddha's life. It is declared a World Heritage site by UNESCO. It is one of the best historical monuments of India.
Charminar, Hyderabad
Charminar is a symbolic landmark in Hyderabad, and among the famous historical places in India is a magnificent mosque built in the 16th Century by Quli Qutub Shah. It comprises four long towers or minars of almost 20 meters in height. The architecture is made in the Indo-Islamic styles with a subtle Persian influence. It was built to celebrate the city's end of a devastating plague. It is also mysterious because of the secret tunnel that goes to Golconda Fort. The monument looks magnificent at night.
Also Read: Travel to Uttarakhand
Conclusion
Explore this fascinating country by visiting these historical places in India that will give you a rich look at our cultural and heritage history. The versatility and architectural beauty of our land and the historical monuments of India are famous worldwide. Get lost in the past and architecture of ancient places in India.
You can also read the latest Travel Web-Stories