9 Unknown and Amazing Facts About Pink City of India | Jaipur Pink City
Jaipur, the pink city of India, is one of the prettiest cities in India. It is the capital and the largest state of Rajasthan. Jaipur City reflects royalty in every aspect with its historical and architectural factors and is proud of India. There are so many places to visit in Jaipur. That makes people dwell on the history and learn about the literature of our country. The spectacular landscapes, forts, palaces, and temples make it a touristy place in India. The forts and palaces of Jaipur have a lot of stories to tell. It is truly an invaluable glory to India. The city never fails to mesmerize people with its charm.
Famously known for Hawa Mahal, Jal Mahal, Amer Fort, and Jantar Mantar, there are some unknown and amazing facts about Jaipur that reflect its beauty.
Here, we have a list of a few of them:
You can also read: 10 Famous Historical Places in India
Why is it called the pink city of India?
We all know that Jaipur is well known as the Pink City of India, but have you ever wondered why? The pink color represents Hospitality. In 1876, Sawai Ram Singh painted the whole of Jaipur City with terracotta pink to give a grand welcome to Edward, Prince of Wales, and Queen Victoria, who visited Jaipur. Even today, the pink color remains. That is how Jaipur got its name. Tourists believe the vibrant and joyful colors of the city make it a romantic charm.
The first planned city in India
Jaipur, the pink city of India, is the first ever planned city. Sawai Jai Singh II founded Jaipur City in the year 1730. Jai Singh II counseled many scholars of those times and took the help of many architects to plan a new city. The construction started in 1726, and after four long years was built with spectacular infrastructure. Vidyadhar Bhattacharya, a famous architect, offered architectural expertise in planning the layout designs for the city. The laws of Vastu Shastra and Shilpa Shastra were also in consideration.
You can also read: Your Guide to Ramayan Express Train Ticket Prices: How to Book and Save Money
Largest free literary festival in the world
Established in 2006, the Jaipur Literature Festival is the biggest free literary festival in the world. Each year held in January-February, this festival has gained immense popularity and fame. This festival attracts a large number of people from countries all over the world, including creators, movie producers, lyricists, authors, writers, and scholarly giants. Is this not one of the most amazing facts about Jaipur?
Most Expensive Hotel Suite in the world
The most royal and lavish city is home to some of the most extravagant inns. And one such suite is the Raj Palace Hotel. It is well known to be the most expensive hotel suite in the world, which houses a presidential suite that costs US$ 50,000.
This suite is pricey because of its 24-carat gold fittings, mirror work, brocades, massive crystal chandeliers, hand-painted frescoes, antiques, stucco, and priceless artifacts. Right from the entry of this Presidential Suite to the rooftop porch, everything there is luxury furnishing. It makes this hotel one of the best places to visit in Jaipur.
Golden Tourism Triangle of India
Jaipur City is one of the three cities of the Golden Tourism Triangle, other than Delhi and Agra. The Golden Tourism Triangle is the most popular tourist circuit in India that allows you to uncover the best veneers of this country all in a single vacation. Jaipur being a part of this triangle promotes the royal aura of our nation and attracts tourists.
Biggest Circular Park in Asia
The Jawahar Circle is the largest circular park in Asia and has a diameter of 452 m and a circumference of 1420 m. It was developed as a highway traffic circle by the Jaipur Development Authority (JDA). The Patrika Gate of Jawahar Circle appears similar to the Hawa Mahal and is one of its main attractions. The other attractions are musical fountains, modern play equipment, jogging pathways, and a food court.
The Jaipur Polo Player Maharaja
The pink city of India is ruled by a Maharaja even today. Padmanabh Singh, the maharaja of Jaipur, was crowned as the maharaja at the age of 13. He is a renowned Polo Player as well. Polo is a sport that runs in the blood of Jaipur Maharajas. He has even represented India in international Polo championships and today is a member of the Guards Polo Club, in England.
A Walled City
Jaipur city is covered by a wall of six meters in height and three meters wide, and it has eight gates in all four directions around it. They are Jorawar Singh Gate, Surajpole Gate, Sanganeri Gate, New Gate, Ajmeri Gate, Chandpole Gate, Ghat Gate, and Samrat Gate. The locals believe that all these gates protect Jaipur from invaders and natural calamities. You shall pass through any of the gates to enter the city.
The Egyptian Jaipur Mummy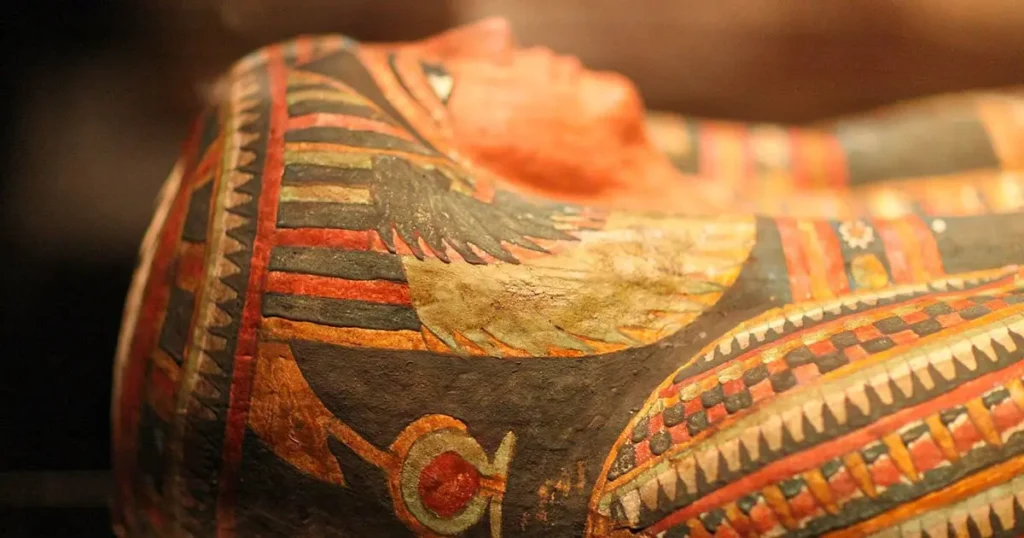 There are a total of 6 Egyptian Mummies placed in museums in India. One of the mummies is placed in Jaipur's Albert Hall Museum. The mummy is of a girl named Tutu, a member of the priest family. The mummy dates back 2500 years of the Ptolemaic period of Egypt (322 BC to 30 BC). In 1883, Brughsch Bey, then curator at the Museum of Cairo, gifted this mummy to Sawai Ishwar Singh, the ruler of Jaipur at the time. Since then, it's well known as the Jaipur Mummy.
Also Read: Hiking 101: How to Plan And Prepare For Hiking In India
Conclusion
These facts about Jaipur show why it is so famous. Undoubtedly, Jaipur is one of the most loved cities in the country and the world. The pink city of India is the epitome of beauty and has many hidden gems to discover by people. The historical views of the city attract tourists from around the world. Moreover, the city has a lot more to offer than its authentic glory. There are a lot of places to visit in Jaipur where you can experience delicious mouth-watering food, vibrant cultural outfits, intricate jewelry, local festivals and fairs, traditional music and dance, and more.
Jaipur City is not a place but an experience. To know more facts about Jaipur, plan a vacation today and explore every road of this pink city. It is worth giving your time and getting lost in this city. You are going to fall in love with the place.
Read Web Stories.