Kedarnath Yatra | Things To Know Before Visiting Kedarnath Dham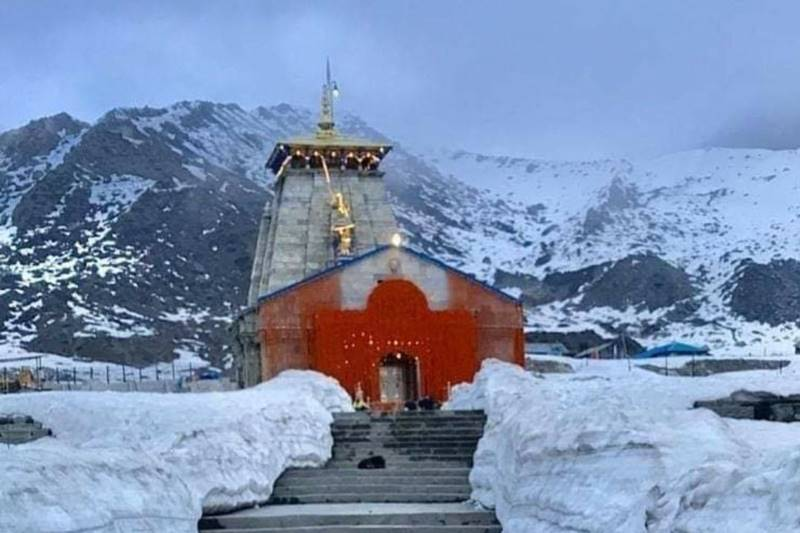 A trip to Kedarnath Yatra or Kedarnath Dham, one of India's most important places of pilgrimage, would undoubtedly be a lifetime experience. The look of the beautiful and ancient temple is mindblowing and even more stunning when you consider that it's located in the high Himalayas at an altitude of over 3584m above the seas!
But before you book your ticket to Uttarakhand, there are some things you need to know about visiting Kedarnath Dham.
Also Read: Travel to Uttarakhand
About Kedarnath Dham Yatra
Kedarnath is a heavenly Hindu settlement located within the Rudraprayag district in Uttarakhand. It is among the Char Dhams that are located in the Himalayas. It's located at a significantly high elevation of 3584m above sea level, near the mouth of the Mandakini River.
It is believed that the Pandavas (from Mahabharat) constructed the Kedarnath Temple, which Adi Shankara in 81″ AD later restructured. In that essence, the incredible Kedarnath Temple, which has stood the test of time, is more than 1000 years old.
The Kedarnath Dham is situated in the stunning glacier-covered Garhwal Himalayan ranges. It is frequented by thousands of pilgrims and tourists every year, and a visit to this destination is considered one of the most significant pilgrimages for Hindus. 
You Can also read: Ramayan Express Train Ticket Price: Your Complete Guide
What To Know Before Planning Kedarnath Darshan
With Kedarnath Darshan season around its corner, one needs to plan, so there are no hiccups. Before visiting Kedarnath Dham is a list of things you need to know before making your way towards India's most cherished and most visited shrine. Whether it is Kedarnath registration or tips for Kedarnath yatra 2023, everything is here for you:
The best month to visit Kedarnath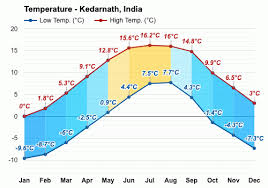 Kedarnath Yatra 2023 Opening Date
Kedarnath temple Kapat will be open on 22 April 2023.
Kedarnath Yatra 2023 Closing Date
Kedarnath temple will be closed on 14 Nov 2023, The following day of Diwali, following Pooja Archana's blessings in the morning.
Plan to visit during October or November. The period between October and November is best if you want to avoid crowds at Kedarnath Dham.
Besides these three months, there are no chances of visiting Kedarnath during winter. The period between December and March is highly advisable to be avoided as it experiences heavy snowfall and roads getting blocked because of landslides.
Tips for Kedarnath Darshan 2023
It is advised to avoid harsh monsoons and winters. The route that leads to the temple is hazardous during monsoons the peak because landslides and floods frequently occur at this time of the year.
Be sure to bring your light winter clothing, regardless of whether you intend to visit during summer.
It's possible to have rain here, making it essential to have an umbrella and raincoat with your rain boots.
Begin preparing your body for the yatra with preparation exercises before the event.
A medical kit with cough syrups, painkillers, antiseptic creams, tablets for muscle pain, and creams to treat fever and cold are also essential.
Take a battery-operated torch (preferably solar-powered), batteries for the camera, and a full-charged power bank.
Plan your hotel reservations. Do not make last-minute reservations because there is a huge crowd during peak seasons.
Also Read: Ramayan Express Train
How to Reach Kedarnath Dham?
Flights to Kedarnath -By Air
Jolly Grant Airport, Dehradun, is the nearest airport, located at 238 km. The airport is easily accessible to Delhi with regular flights, and taxis are available at Airport to Gaurikund.
By Rail
The nearest railway station for Kedarnath is Rishikesh, 221 KMs before Kedarnath along NH58. Additionally, Gaurikund is well connected with motorable highways in Rishikesh. Taxis, as well as buses, are available to get to Gaurikund.
By Road
Before reaching Kedarnath, the final motor-friendly place is Gaurikund. From there, you'll trek for around 16 km. Gaurikund is linked with major cities within North India. Taxis and shared cabs are accessible between Haridwar, Rishikesh & Rudraprayag to Sonprayag, the point at which private vehicles are permitted.
Buses to Rishikesh and Shrinagar can be accessed through ISBT, Kashmiri Gate. From Sonprayag, you can avail yourself of an option for shared cabs provided by the Government, which will take a taxi to drop you off in Gaurikund at a cost.
Helicopter Options
It is possible to get an air ride if you're not a fan of walking. The services are available at various helipads like Guptkashi, Sersi, Phata, and many more.
How to Reach Kedarnath from Delhi?
There isn't a direct transportation mode of connectivity between New Delhi and Kedarnath. The cheapest way to travel from Kedarnath New Delhi to Kedarnath is the bus ride to Haldwani and then a taxi to Kedarnath, which takes 13h3m.
Kedarnath Aarti Timing and Registration
Pooja starts early in the morning at Kedarnath temple daily from 4 am until 7 am. Different kinds of Paath and Mahadev Ji ki Aarti "Sampurna Aarti" is held at night every day.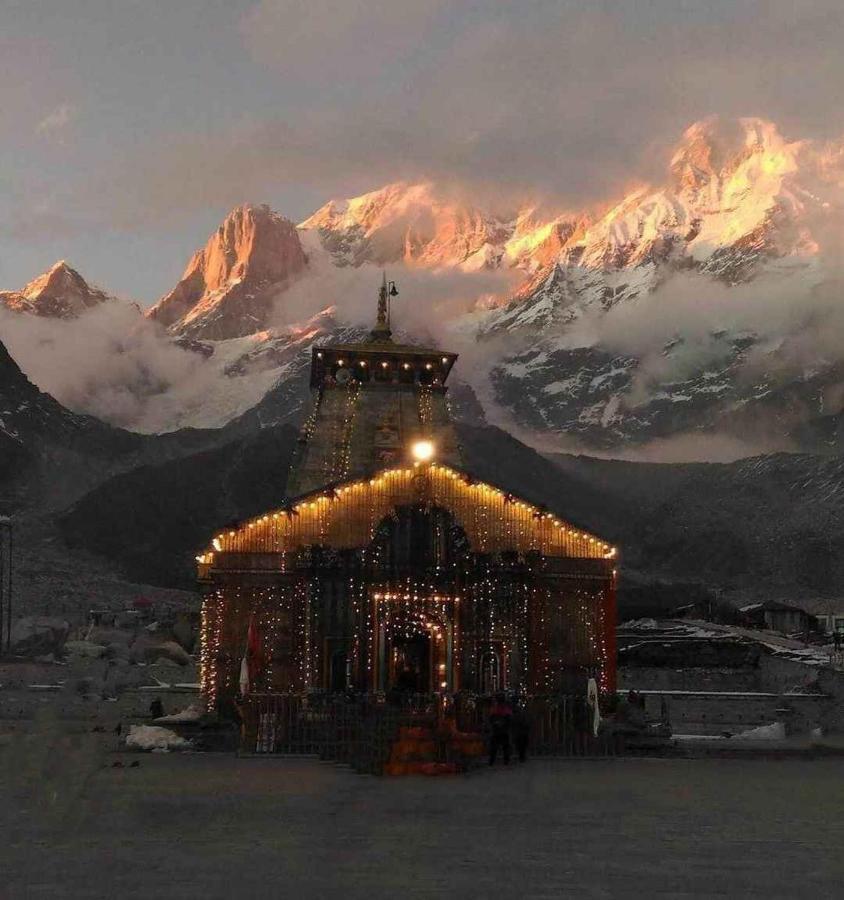 Kedarnath Pooja Timing
Morning Puja in Kedarnath Temple (4 am to 7 am)
Maha Abhishek
Rudra Abhishek Puja
Laghu Rudra Abhishek Puja
Sodasopachar
Ashton Pachar Puja
Pancho Pachar Puja
Morning Puja
Balbhog
Evening Pooja Archana & Paath (6 pm to 7:30 pm)
Shiv Sahasranamam Paath
Shiv Mahimastrotra Paath
Shiv Thandavastrotra Paath
Sampurna Aarti
Kedarnath darshan time
Kedarnath Dham is accessible to devotees from 6:00 am until 3:00 pm and from 5:00 pm until 7:07 midnight. It is shut from 3:00 pm and 5:00 pm and after 7:07 midnight. After 3:00 pm, devotees can touch the idle and perform Abhishek using Ghee, and after 5 pm, devotees are allowed to take darshan. However, they are not permitted to be able to touch it. During this period, the idle is in the Emperor.
Note: To be in the aarti, you must do your registrations earlier. For Kedarnath registration, visit the official Kedarnath aarti registration website.
Kedarnath Temple Covid Guidelines 2023
For 2021 the Government granted only a few pilgrims to visit Chardham because of Covid. In 2023 there will be no limitations on visiting Kedarnath Temple.
Before you go, keep these points in mind –
A permit of general nature will be required to begin the Kedarnath Yatra.
There will be no limit to the number of participants.
A fitness test from the medical centers in Guptkashi and Sonaprayag will be required.
The authorities will test your blood pressure and look for signs of any other illnesses you may have had.
An official medical report will be provided to you when you're fit enough to take on more.
Also Read: Solo Backpacking Tips
Conclusion
The Himalayan Hindu temple complex of Kedarnath in Uttarakhand is a bucket-list destination for many travelers. Surrounded by snow-capped peaks and nestled between two rivers, it's easy to see why it has attracted thousands of devout Hindus over hundreds of years.
The tips and information mentioned above will help you with your upcoming Kedarnath Yatra. We wish all the visitors a happy journey!
You can also read: Hiking 101: How to Plan And Prepare For Hiking In India
You can also read the latest Travel Web-Stories