The Ultimate Guide to Solo Backpacking for Beginners: Tips and Tricks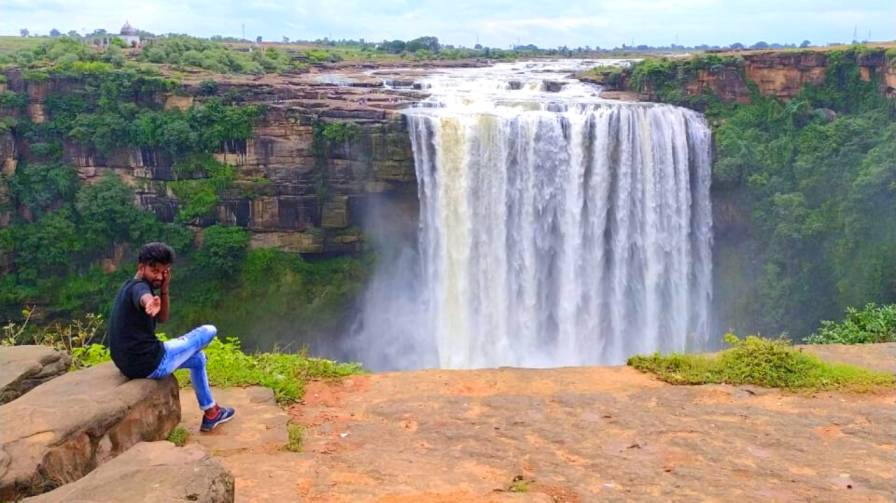 Backpacking isn't just about the journey, it's also about the destination. When setting out on your solo backpacking trip, it's essential to ensure you have the right gear to help you get there safely and comfortably.
Light Backpacking Solo Trip Tips
Here are ten light solo backpacking tips that every beginner should remember when purchasing new backpacking gear, preparing for their trip, and prepping their backpack with food and clothing items.
Also Read: Kedarnath Yatra
Trash compactor bag backpacking
Many backpackers swear by using a trash compactor bag as a simple and cheap backpack liner. They work incredibly well at keeping your stuff dry and are also one of those nifty things with multiple uses.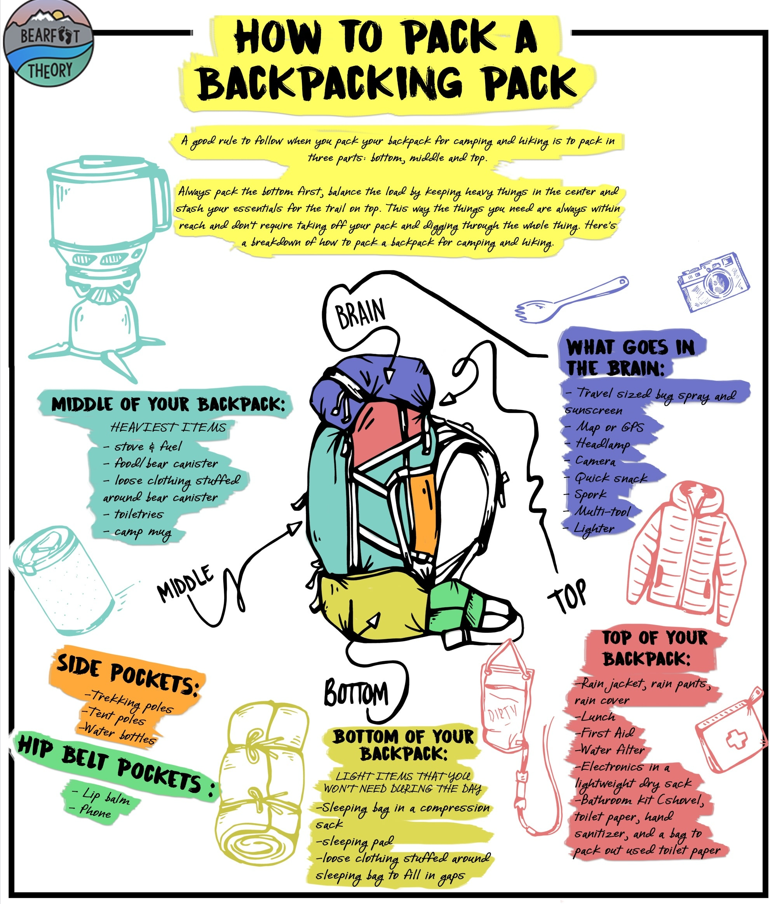 Another benefit of using a trash compactor bag is that it weighs practically nothing. At just 1.5 ounces, these thin bags take up very little space in your pack and add virtually no weight. Trash compactor bags are also durable and cheap, so you can buy many of them without breaking your budget.
Water Bottle
Always bring plenty of water, preferably in a lightweight bottle. Those backpacking/camping canteens are great for car camping but can be extremely heavy when going out for a few days.
Anything larger than that, and you're defeating your purpose of being light backpacking! Another reason to get a lightweight bottle is that you will be using up more energy carrying it around on your trip, meaning that you'll be spending more calories!
The Right Clothes
Choosing backpacking gear can be tricky, but investing in lightweight and breathable clothing is key to a successful trip. Your clothes will take most of your pack space and weight, so it's essential to get quality items from reputable brands that are well-suited for high-intensity activities.
Layering is a great way to provide insulation without adding bulk. Two layers with a wicking layer in between will keep you dry without adding extra weight or taking up too much space. Remember, two synthetic layers work better than one cotton layer because they don't absorb water as cotton does.
Tent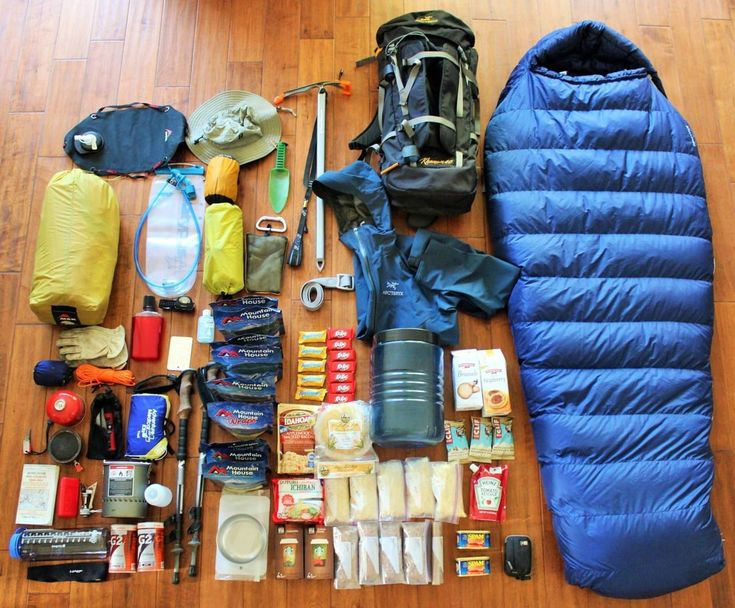 A tent is an integral part of light backpacking, and it protects you from bugs, rain, and wind while providing a great place to store gear and cook. Three major types of tents are tarps, single-walled, and double-walled. Which you should use will depend on your location.
Sleeping bag
Sleeping bags are specifically designed for comfort and warmth, but many factors must be considered before purchasing. It is important to remember that the temperature rating of a sleeping bag is not an absolute measurement of how warm it will keep you while backpacking. You may be able to go with a lower-rated bag depending on where you backpack and what time of year it is, or if you have other means (like campfires) for staying warm at night.
The weight of the sleeping bag can also affect how heavy your pack feels and how much effort it takes to carry all day long. Some people might prefer lighter-weight options to hike longer distances without feeling fatigued from carrying extra weight on their backs every day. Consider these things when deciding which type of sleeping bag is best for you!
Kitchen supplies
You'll want to look into lightweight kitchen equipment to keep your base weight low. Titanium sporks, bowls, and cups weigh less than their plastic counterparts, meaning you can save a few ounces.
Cooking is also crucial if you want to be comfortable while camping, so an ultralight backpacking stove will let you boil water (and coffee) in minutes. A minimalistic backcountry pantry—from freeze-dried meals to granola bars—will get you through your trip without packing extra pounds.
Rain Coat
A raincoat is an essential purchase. Rain can be a huge bummer when camping or backpacking, so bringing a lightweight and breathable rain shell is crucial. It should have elastic cuffs on your wrists and ankles to keep water out of your backpack and pit zips for ventilation.
You can also explore the best stylish Raincoats on amazon.
Ultralight stove (if needed)
First, you'll want to find an ultralight stove that will meet your needs. This way, you won't be stuck carrying extra weight and bulkiness when you don't need it.
Remember: less is more! That is one of our solo backpacking trips for beginners we mentioned above. Focus on finding a quality but compact product so you have just what you need for a great trip without having extra gear hanging off your backpack.
Some Medicines for emergency
Before backpacking, you should know what to bring as medicines. There are some medicines you should prepare in advance. Before leaving home, ensure you have all your essential medications.
If space allows, consider bringing extra medication in case of an emergency so you can start treatment quickly if necessary. Anti-inflammatory painkillers are helpful for minor cuts and bruises when hiking or camping.
Hiking Shoe (if needed)
Although light backpacking is ideal, remember that your footwear can significantly impact how well you enjoy your trip. You don't need a super-specialized hiking shoe, but if you're planning on wearing trail runners (or even just sneakers), make sure they're extra durable and have at least ankle support.
You might find yourself dealing with uneven terrain or streams along your route—your shoes will help protect your feet from whatever nature throws at them. You should also look for a mid-weight boot that's built with breathable material; lighter materials aren't as supportive and can leave your feet feeling chilly after an hour or so of hiking.
Conclusion
Backpacking is a fun way to enjoy time with friends and family, but it can be intimidating for beginners. There's a lot of specialized gear you'll need to consider and ensure you have room in your backpack. That can be especially true if you're doing some solo backpacking. These ten tips will help even inexperienced hikers enjoy their trip without worrying about running out of room on their backs.
You can also read the latest Travel Web-Stories