New York travel guide | Everything you need to know about traveling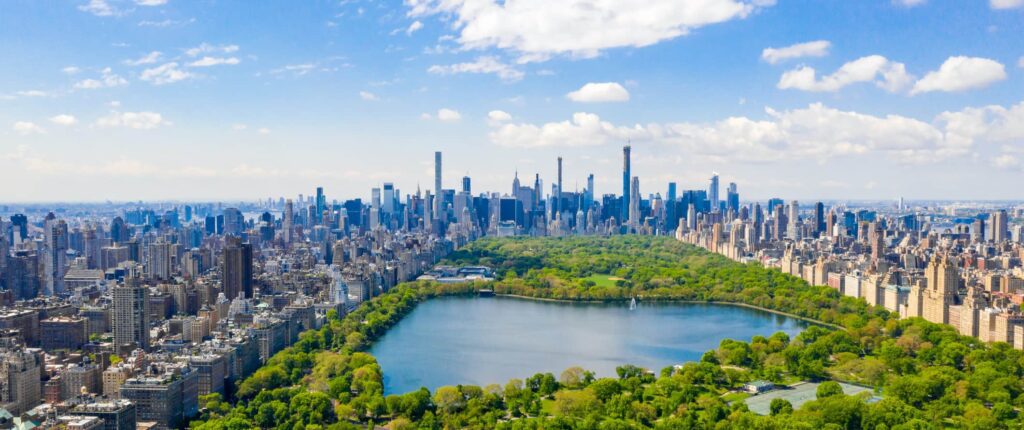 New York travel guide in 2023: Today we will tell you about how we will travel in New York and what the best destination places are for tourists. As we know, New York is charming, cool, cosmopolitan, crowded, and constantly blends into a big splendor city. New York cities are the most populous city in the United States and the forefront of food, fashion, and arts. New York is one of the favorite destinations for tourists in the United States and a dream destination for travelers. It includes road riding, beaches, national parks and snow lands, etc. activities that are amazing for tourist people.
Also Read: 9 Ultimate Tips For Nomads For Monsoon Trip
To plan your trip as effectively as possible, do some research and familiarize yourself with what New York offers. This guide will help you with everything you must know when you plan a New York trip.
Why do we go to New York?
New York is the best and dream place for tourists. It reflects and attracts people for the natural beauty and their beautiful places are stunning and attractive for the people. The United States is home to some of the most spectacular scenery in the World and some of the most recognizable icons on the planet. New York is one of them. There are many amazing and beautiful places in New York.
There are a lot of things to do and a lot of places to visit in New York which makes our adventure memorable. National parks, beaches, islands, forests, towns, road riding, hiking, etc. are the places and adventures we enjoy on the trip to New York.
Best time to visit New York City | New York travel guide in 2023
When planning a trip to New York in 2023, it is important to consider the right time to visit there. First of all, we have to look at the weather conditions of New York and the facilities of hotels and rents. We have to visit there in the winter or have cool and cold conditions. New York is the biggest city and takes more time to enjoy its beauty.
Although, New York is a dream destination and the best-accommodated place to go. People admire visiting there. We have to go there once in our life.
Top 5 tourist places to visit in Newyork city
New York City is the best destination and most beautiful city for travelers to visit. From stunning beaches to the most beautiful islands in the world, New York has attractive features and traveling places to visit. There are some of the most popular tourist places to visit in New York.
Statue of Liberty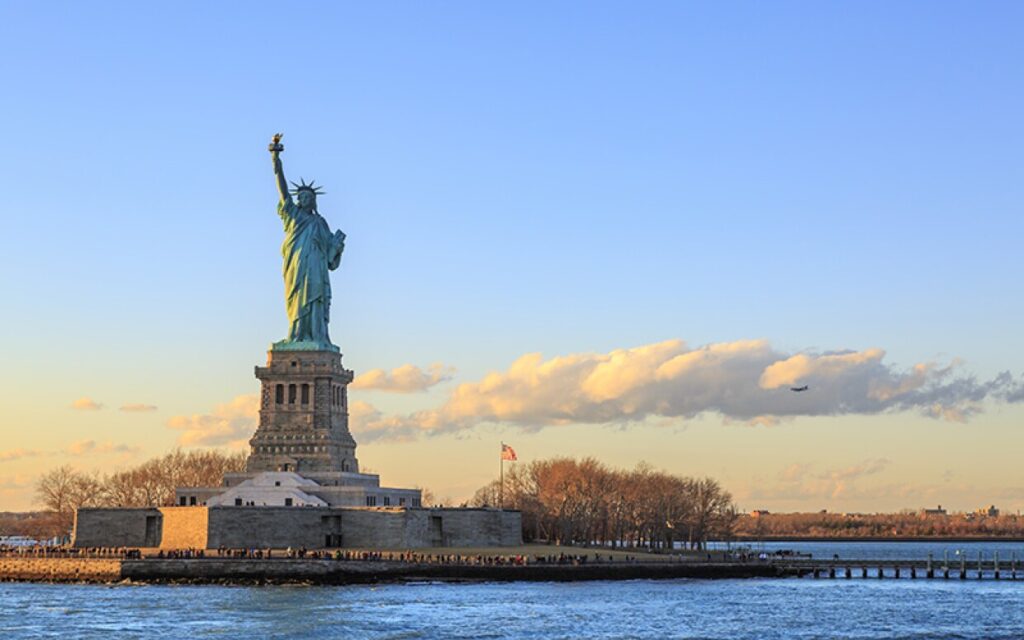 The Statue of Liberty is New York's most famous and largest statue in the world. It is a universal symbol of freedom and democracy. It is one of the foremost widespread tourist destinations in the big apple and also the world. The Statue of Liberty enlightening the world was a gift of friendship from the people of New York to the people of the United States.
The National 9/11 Memorial and Museum
Through commemoration, exhibitions, and educational programs, The National September 11 Memorial & Museum, a non-profit in New York City, remembers and honors the people killed in the horrific attacks of September 11, 2001, and February 26, 1993, as well as those who risked their lives to save others and all who demonstrated extraordinary compassion in the aftermath of the attacks.
Empire State Building
The Empire State Building is the World's Most Famous Building. It rises 1,454 ft. from ground to antenna & features the only 360-degree open-air vantage point of Midtown. It is a monumental place and a beautiful building of the world. It is a jewel of New York City.
Central Park
Central Park is an oasis for New Yorkers and there is a lot to do in the central park of all seasons, offering relaxation from the concrete and chaos. The Park has been managed by the Central Park Conservancy, in partnership with the public.
Times Square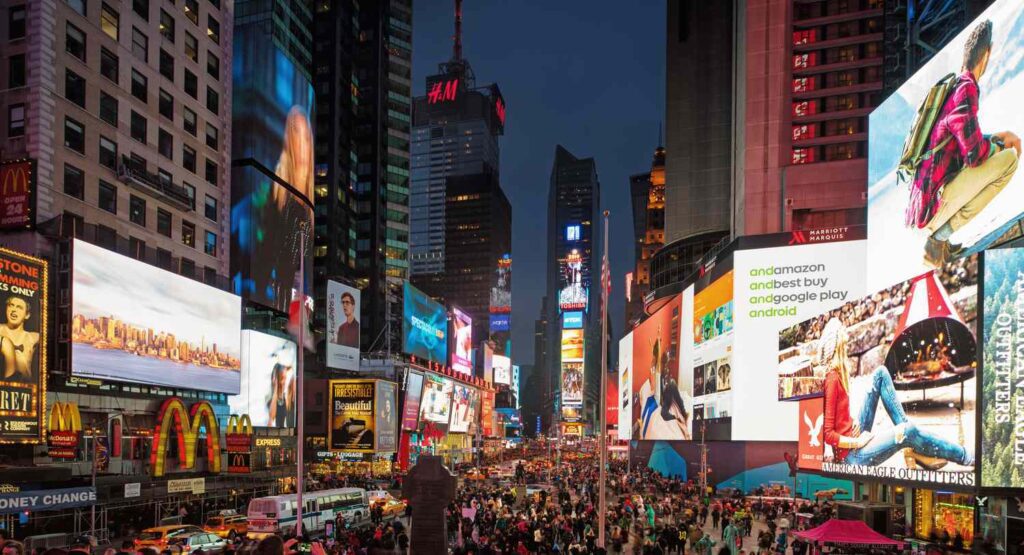 Famous for its flashing billboards. Lies at the heart of Midtown Manhattan. It is shaped by the intersection of Seventh Avenue, Forty-Second Avenue, and Broadway. The central area of New York City has many shops, restaurants, office buildings, and flashing billboards around it.
Famous food of new york city
When planning a trip to New York in 2023, there's one thing you should know before anything else: the food! New York has so much delicious food. Some of the delicious food and cruise are-
Pernil at Los Primos
Franks at Grey's papaya
Chocolate egg cream at old John's dinner
Hero Sandwich
Spicy cumin lamb noodles
Also read: 10 More tourist places of the New York city
How to book budget hotels with affordable rates
Most of the hotels are at the best and most affordable rates. The rates of the hotels and rents are low enough for people to pay easily. The Empire and Peninsula hotels are top-rated and are less expensive and the taste of the food is delicious. Some of the best hotels which are at low prices are-
The Plaza
The Empire hotel
The Peninsula New York
The Soho Grand Hotel
Arlo Hotel
You can also read: California Travel Guide: Best tourist places to visit in California
Traveling at low prices and saving money
One of the best and proven ways to save money when you plan a New York trip is to book your flights early. New York is a popular destination; fares can be expensive if you wait until the very last minute. Some places in New York made a booking. Use the subway to get around the city. While traveling in New York, prefer a portion of local street food, and walking and riding between cities from place to place.
Some of the places want an advance booking of hotels and lodges so make sure the rents are affordable and cheap.
By following these tips for saving money, you can enjoy all the islands offer without breaking the bank. Happy travels.
FAQs
1.Which place do we visit first in New York?

While traveling to New York, it is essential to travel first to Central Park which is America's best first place to visit in the middle of New York City.

2.What is the best way to travel in New York on a low budget?

While planning to go for vacation in New York, we have to go there in off seasons because the rents and costs for everything are low enough that you enjoy the other more activities of New York.

3.How much time does it take to travel to New York?

When we plan to go somewhere, it will take up to 7-10 days to travel and enjoy the beauty of nature. Same for New York, it will also take 9-10 days. This gives us enough time to grab the beauty and enjoy the adventure of hiking, riding, and many more.

4.In which month will we visit for a vacation in New York?

We have to visit New York for vacation in the month of October- December in winter. This is a very amazing and exciting season for newly wedded couples.