Find the Cheapest Flights, Booking Process at the Lowest Budget 
When it comes to moving to another country, flight is the only reliable transport. Although booking a flight is an easy task, many are unaware of a few things while booking a flight. For instance, there are some rules that need to be maintained while booking flights including carrying a certain amount of bags, not carrying any liquid products, and checking all the baggage step by step. In this article, we are going to discuss all the essential factors which are highly required while booking a flight.
| | | | |
| --- | --- | --- | --- |
| Types of Flights | Cheapest Flights | Offers | Cheapest Routes in India |
| Business class | Spice Jet | 30%-50% | Delhi to Mumbai |
| Economic class | Air India | Approx. 50% | Pune to Delhi |
| First class | Go Air | Approx. 50% | Mumbai to Bengaluru |
| Last minute flights | Vistara | 15%-75% | Chennai to Delhi |
You can Also Read: Top 10 Countries for Travel from India for which You Can Get Visa Easily
How to Book Cheapest flights?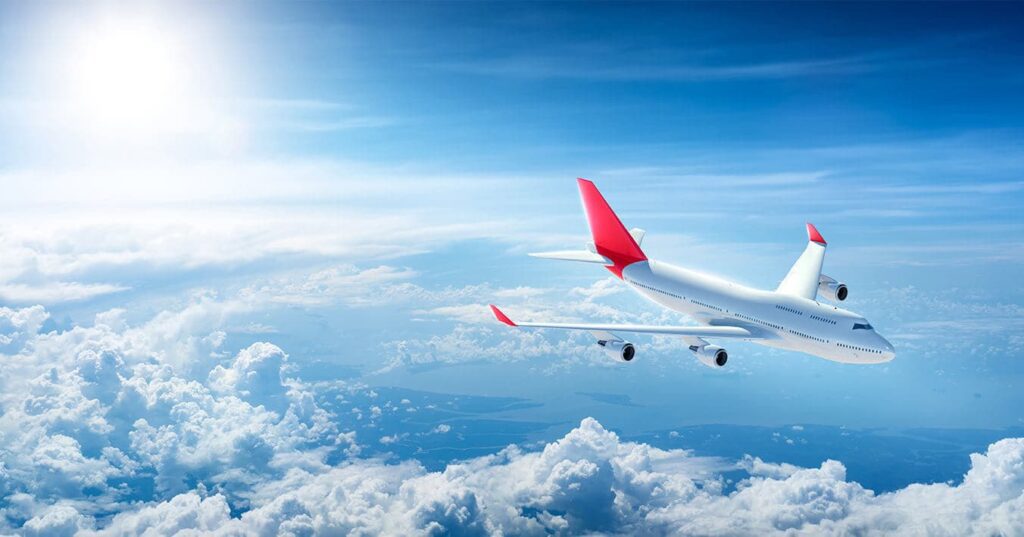 Step 1: Checking flight ticket prior
Securing your tickets well ahead of your travel date can often lead to more cost-effective fares. For domestic flights, the sweet spot for optimal pricing usually falls between 21 and 112 days before your departure, with 54 days in advance being an ideal booking window.
Booking a flight for at least 54 days is a great move for every traveler as it can save them money and can choose a seat based on their choices. When it comes to booking international flights it is suggested to reserve seats beforehand you can get limited flight options. 
The ticket fare relies on the season such as if you want to come to Kolkata in October you need to pay more money than usual as this is a festival time in the city. Since such flights are in high demand, significant fare reductions are often unlikely.
Step 2: Checking all the websites of the airlines to have an idea about the fare
It's a wise strategy to thoroughly search the web for the best airfare deals or discounts before finalizing your booking. This approach is particularly valuable when you have some flexibility in choosing your destination or travel dates, as it opens up opportunities to capitalize on any cost-saving offers. Airlines periodically unveil promotions and sales through their online platforms and email communications.
To stay updated on these money-saving opportunities, consider subscribing to the newsletters of your preferred airlines or routinely checking their official websites. This way, you can stay in the loop and potentially grab attractive deals when they become available.
Step 3: Entering websites on an aggregator website
Utilize aggregator websites to input your travel details, allowing you to cast a wide net across various airlines. These platforms are designed to furnish you with an array of flight choices based on your destination and travel dates. You can easily organize and filter these options by criteria such as price, airline, or trip duration.
For added flexibility, some aggregator websites even permit you to input multiple destinations and search for flights across various dates. It's worth exploring multiple aggregator platforms if time allows, as they may present varying price offers. By shopping around across these websites, you can enhance your chances of securing the most favorable deal for your journey.
Step 4: Choose your destination
Numerous flights, particularly those bound for far-off places, may entail intermediate airport layovers during the journey. These layovers often involve transitioning to another plane and passing through security procedures once more. It is important to keep in mind that your journey must be comfortable when you are choosing layovers while booking a flight.
Opting for an additional stopover may lead to cost savings, but it's crucial to weigh this against the inconvenience and time spent during the layovers. Consider whether the added time and potential inconvenience are a fair trade-off for the money saved on your flight.
Step 5: Choose a seat wisely
When making your airline reservations, take advantage of the seat selection option offered by many carriers. Ensure that you pick seats for all travelers included in your ticket purchase. This allows you to make choices like sitting together with your companions, provided there's availability, and selecting your preferred seat type, whether it's an aisle, window, or middle seat. 
A few flights take extra charges when you move forward to change your seats with additional legroom. In this context, you may not get any seat selection option while booking a flight but you may get this opportunity to check the stage. If you have some preferences for your child or your family you should book a seat wisely or arrive earlier to get the required seat if available.
Step 6: Select or decline add-ons
As you near the end of the airline booking process, you might come across offers for supplementary services like hotel accommodations or car rentals. These can be bundled with your flight ticket or reserved separately.
It is important to do deep research for selecting or declining add-ons while booking a ticket as some airlines offer adventurous and competitive deals to their customers. These add-ons ensure a safe and the most comfortable journey by getting the best value for your money with additional services. 
Step 7: Booking tickets for pets and special accommodations
If you need to carry your pet on a flight or special accommodations you need to let the airline know about your requirements. You need to go for "special assistance" for carrying your pet in a cabin. For instance, the CDC or "The Centres for Disease Control and Preservation" in the United States temporarily banned pets on flights during the pandemic and they have approved only service dogs on flights.
Step 8: Choose flight insurance
When booking your flight, airlines often present the option to purchase insurance. It's essential to carefully review the terms and conditions to assess whether your specific flight and travel plans necessitate insurance. Remember that you might already have some level of coverage through your workplace, health insurance, or credit card benefits.
Before opting for airline-provided insurance, consider exploring the existing insurance options you may have at your disposal, as they could potentially offer suitable protection for your trip.
Step 9: Book a ticket
Verify the accuracy of all the details in your booking. If everything appears to be in order, proceed with the payment process. Don't forget to commend yourself on a job well done for securing your travel arrangements!
Step 10: Get the confirm receipt
After finishing all the procedures of booking a ticket, the chosen airline must provide an email regarding your ticket confirmation and booking receipt. In this event, you may not receive the email immediately thus you need to get in touch with the company's customer services. When you are travelling it is important to carry all these documents digitally and physically in a secure location.
Best Airlines for Booking Flight –
(1) Indigo:-
In the Indian aviation sector, IndiGo is a prominent name, Headquartered in Gurgaon, IndiGo operates as a low-cost carrier, identified by its IATA code 6E and ICAO code IGO. It has approx. 42% market share in India and the largest number of flights fleet in India. On the other hand, the largest number of passengers choose this airline in India.
IndiGo holds the top position in the country by providing the best service to its customers along with competitive flight fares and other services.
(2) Air India:-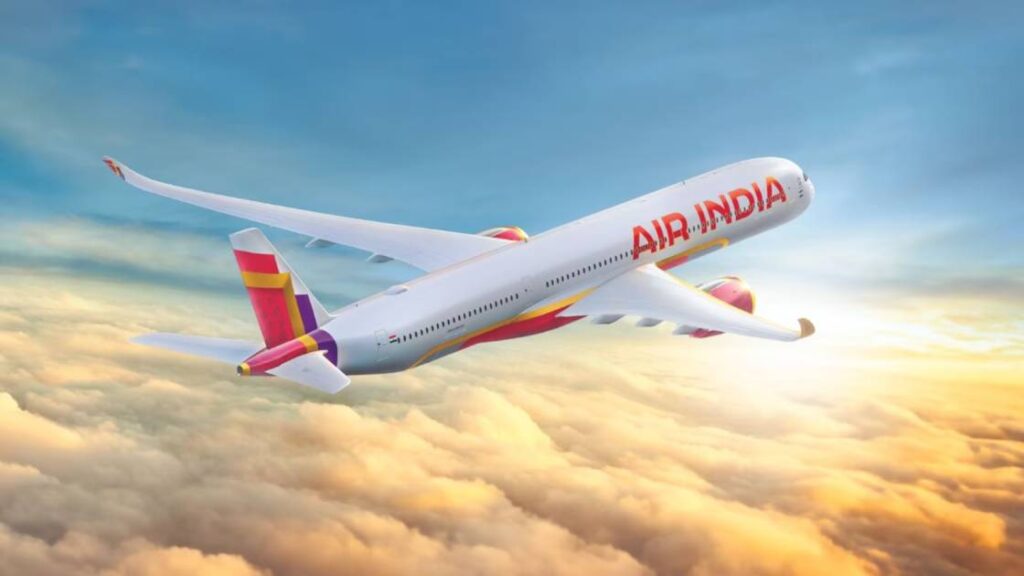 In spite of recent challenges, Air India remains a top choice for both domestic and international flights among the Indian populace. The airline's headquarters are located in Delhi, and it operates as a full-service carrier, denoted by its IATA code AI and ICAO code AIC.
It has earned this reputation by consistently offering some of the most budget-friendly airfares. Moreover, Air India distinguishes itself by providing passengers with the highest luggage allowance, especially noteworthy for its generous 25 kg allowance in the economy class.
Air India's commitment to delivering warm and welcoming hospitality is exemplified by its iconic mascot, 'The Maharajah,' a symbol of the airline's dedication to passenger comfort and satisfaction. This enduring commitment has helped Air India maintain its position as one of the leading airlines in India.
(3) Spice Jet:-
SpiceJet operates a robust network of 312 daily flights, connecting passengers to a total of 55 destinations. Among these, 48 are domestic locations, while 7 are international flight destinations. For travelers seeking premium services, SpiceJet offers a dedicated category known as SpiceMax. 
The airline's headquarters are based in Gurgaon, and it operates as a low-cost carrier, distinguished by its IATA code SG and ICAO code SEJ. This premium package encompasses an array of amenities, including complimentary meals, priority services for check-in and boarding, and the advantage of extra legroom, all contributing to an enhanced travel experience.
(4) Vistara:-
Vistara, the latest entrant in the Indian domestic aviation landscape, is a remarkable collaboration between Tata Sons and Singapore Airlines. This airline is rapidly gaining recognition for its attractive pricing strategies blended with a commitment to delivering premium passenger services. The name 'Vistara' itself reflects the airline's ambitious vision of limitless growth and its aspiration to be the preferred choice among Indian travelers, aiming to be the premier airline in the country. With its headquarters located in Gurgaon, Vistara operates as a full-service carrier, denoted by its IATA code UK and ICAO code VTI. 
Also Read: Ultimate Dubai Travel Guide: Best time to visit & tourist attractions
How to Get the Cheapest Flight while Booking?
Despite believing in myths, it is important to experience by oneself. You can get flight tickets at a cheap price by following a few tips which can save you money.
Flexibility About Travelling Date –
Instead of specifying your departure date, focus on one-way fares. By doing so, you gain access to a comprehensive overview of flight prices and available dates for the entire month. This insightful approach allows you to identify the most cost-effective options and make well-informed travel decisions.
Rely on "IndiGo Mode" –
Here's another shrewd strategy to uncover the most affordable flight deals. When you conduct searches while logged into your accounts, you're more likely to receive notifications and targeted offers. This pattern also holds for booking flights, where frequent searches can result in rapidly escalating prices. This approach helps maintain a degree of anonymity and can prevent fluctuations in ticket prices based on your browsing history.
Tracking Airlines on Social Media Platforms –
The pervasive influence of social media has opened up new avenues for consumers to enjoy certain advantages. For travelers with international plans, it's now possible to follow well-known airlines across various social media platforms. 
Furthermore, you have the option to subscribe to their channels to receive regular updates on airfare discounts and exclusive flash sales, ensuring you stay in the loop about the best travel deals.
Utilizing Search Engines –
This method requires a fair amount of patience, but it's a potent strategy for securing cost-effective flight tickets. In this approach, you delve into various search engines to meticulously compare different flights, their prices, and any layovers involved. It also involves a watchful eye on fare fluctuations.
Deploy Student Discount –
For those within the age group of under 26, a highly effective strategy for securing more budget-friendly flight bookings is to tap into student discounts. Universities and travel agencies are valuable resources for this purpose. By making use of these student discounts, you can typically enjoy significant reductions, typically ranging from 10% to 20%, on regular flight fares.
Keep Eyes on "Travel Programmes" –
Many travelers hope to see their loyalty pay off, and this can certainly happen when it comes to booking flights. One effective way to leverage your loyalty is by enrolling in frequent flyer programs. This strategy involves selecting preferred airlines, accumulating points, and even opting for holiday packages through your account. 
Book Refundable Flight Tickets –
One of the fundamental principles of flight booking is to prioritize refundable options. They are generally seen as the safer choice compared to non-refundable tickets. Opting for non-refundable tickets necessitates careful advance planning. If an unforeseen circumstance leads to the cancellation of your flight, you may miss out on the opportunity for cash refunds.
Book Connecting Flights –
When you're on the hunt for cost-effective international flight tickets, consider embracing the idea of connecting flights; it's a strategy that doesn't require you to rush. Additionally, leverage the capabilities of search engines to apply filters to your itineraries. This way, you can tailor your journey to your preferences and cost-saving objectives. Another valuable tactic is to handpick distinct carriers for various segments of your journey, which can result in additional savings. 
Go for Local Airlines –
In many cases, web browsers don't readily display information about smaller, local airlines. This happens when someone chooses a less-known destination or remote destination. Thus, when you are determined to travel on a flight, grab all the information before booking the flight. This way, you can plan your journeys without worrying about excessive expenses, even when exploring less-traveled destinations. 
Choose Flight Rewards –
When embarking on overseas adventures with your loved ones, make it a point to explore the realm of travel reward cards. These cards, considered a valuable tip by dedicated travelers, can be a key to unlocking cost-effective flights. They come with a treasure trove of perks, including remarkable upgrades, welcoming discounts, and extra credits for transportation services. 
Conclusion –
Flight is the most reliable transport to cover far distances. According to a wide number of people, booking flights and journeys on flights requires huge expenses. It used to be a myth but now one can book flights can travel at cheap prices. Many airlines in India offer a number of programs that can reduce ticket costs with some additional benefits. You need to be aware of a few things such as airline programs, keeping an eye on offers, determining about destination with time and date, and more. 
FAQs –
Ques: How much time is required to book a flight?
Ans: The cost of money relies on the airline but you can get a ticket at a cheap cost by following offers while booking a ticket.
Ques: Which is the best time for booking a flight at a cheap rate?
Ans: If you are about to go somewhere on a flight you should book a flight at least four to six months before.
Ques: Which airline is costly while booking a flight?
Ans: Etihad Airlines is considered to be the most costly airline in India.
Ques: What are the "cheapest airlines" in India?
Ans: IndiGo, GoAir, Spice Jet, and many other airlines provide services at cheap costs based on their offers. 
Ques: Can students get a discount while booking a flight?
Ans: Yes, students can get a 10-20% discount while booking a flight.
Ques: Does the airline allow carrying food during travel?
Ans: A traveler can carry only dry fruits but no airline allows any liquid while traveling on a flight.