10 Best Places To Visit In Andaman and nicobar
Andaman is an island paradise in the Bay of Bengal off the coast of India. Boasting the best beaches in the world, it attracts tourists from all over the globe every year to its shores and islands, making Andaman one of the top tourist destinations in India.
With so many famous places to visit in Andaman, it can be hard to keep track of all the great places you should visit in Andaman and where to stay when traveling to Andaman. Here are some places you should visit in Andaman during your trip to this paradise on earth; some of these places are so famous that they are given names like Best Beaches In The World or Most Beautiful Places On Earth by media and locals alike.
You can also read: 9 Ultimate Tips For Nomads For Monsoon Trip
10 Must-Visit Andaman Tourist Places for an Unforgettable Vacation
Radhanagar Beach
Sands that are pure, blue waters and calmness in the atmosphere- this is how you define this beach, Radhanagar Beach. The beach is popularly referred to as the number 7 beach; Radhanagar Beach is one of the most beautiful beaches in the archipelago.
A decade ago, in 2000, Time magazine crowned Radhanagar Beach as Asia's most stunning beach. The beautiful and tranquil beach attracts many tourists from various places. It's an ideal spot to spend your time on a relaxed holiday.
Havelock Island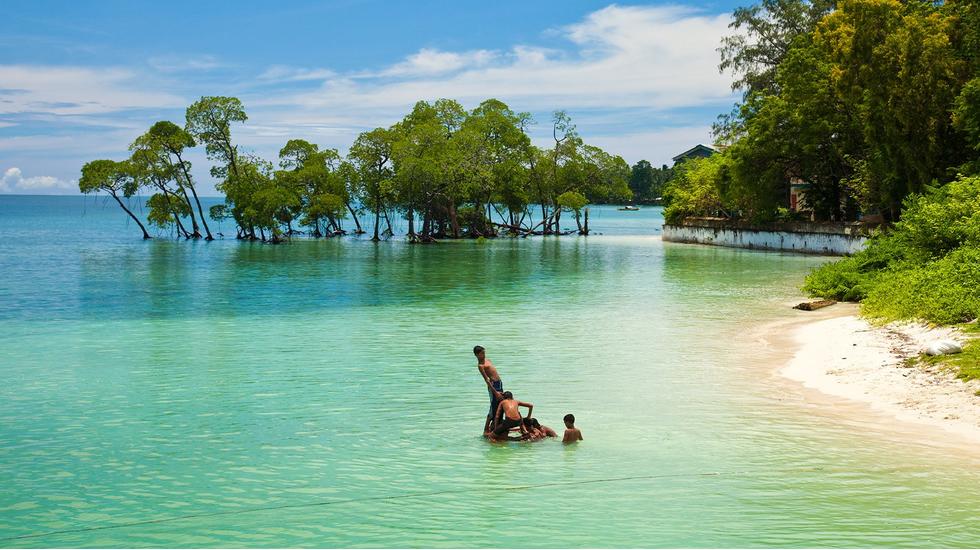 Havelock Island is one of the most popular destinations in Andaman and the Nicobar Islands. It is renowned for its stunning beauty, unmatched in its unspoiled undisturbed natural splendor and unspoiled forests of the earth. It's a striking juxtaposition of lush greenery, sandy whiteness, and a blue expanse of oceans.
Museum Circuit
A museum tour is an excellent opportunity to learn about the culture and history of a location. Because the islands are rich in history, you'll find the museums among the fascinating destinations to visit on the island of Andaman.
Explore the Anthropological Museum, which provides insight into the life of the tribes that lived in the region. Information on the tribal tribes of the Andaman region and their lifestyles and weapons is on display within the Anthropological Museum in Andaman. In contrast, the Samudrika Museum in Port Blair has many details about the mysterious marine life.
Rajiv Gandhi Water Sports Complex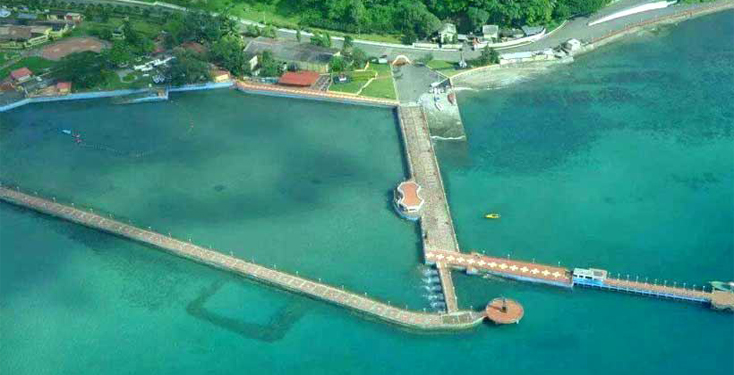 Parasailing, banana rides, rowboat paddling, jet-skiing speed boat trips, you name it, and it's at the Rajiv Gandhi Water Sports complex. For all water lovers, visiting this will be the first activity you do in Andaman following your arrival in Port Blair! Rajiv Gandhi Water Sports Complex is situated in the middle of Port Blair.
Port Blair, and hence it is accessible quickly and easily to visitors. The water-based activities that are fun generally are for kids and old. A few thrilling adventure sports could include windsurfing, water skiing, water scooters, and jet skis.
North Bay Beach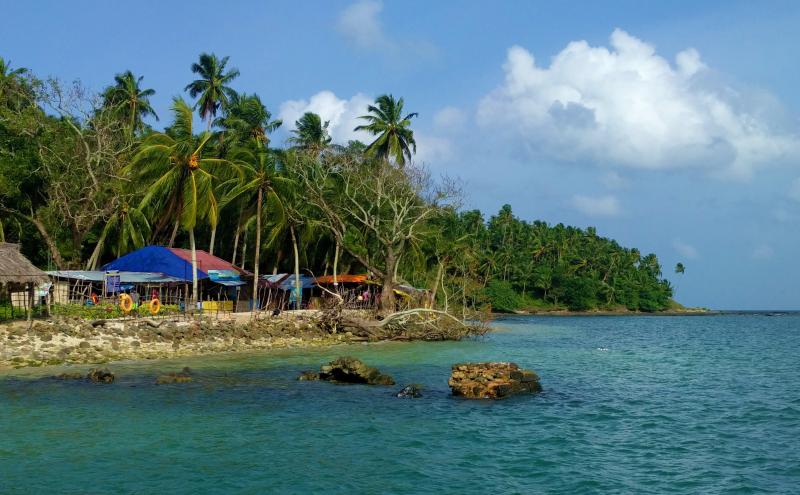 There is a long stretch of clean white sand and clear, deep water, which is the best spot for swimming in North Bay. This can be an exciting choice if you want to do some snorkeling since there are always new things to see.
You can stroll under the water in North Bay Beach and visit 'Octopus's Gardens"! A vibrant school of coral reefs, fishes, and myriad marine life species you've never seen before will be right there. In the end, North Bay Beach is the best place to go sea-walking in Asia and is among the most popular places to go to in Andaman, as well as Nicobar island.
Cellular Jail National Memorial
The Cellular Jail National Memorial is a must-visit when in Andaman. Why?
The terrifying term "Kaala Pani" that we've heard from childhood refers to this spot. It's the old British prison, which is now a memorial to the political dissidents for whom it was a prison. Although sections of it were devastated by the Japanese in World War II, it is still standing strong to remind us about our courageous and courageous predecessors. It's one of the most beautiful places in Andaman or Nicobar.
Baratang Island
Baratang Island is home to another amazing marvel of the world. It is of great curiosity to both geologists and naturalists alike because of the ancient Limestone Caves. The path into the limestone caves is through dense forest and requires one to travel through a forest of lush mangroves that are thick and green, as well as tiny and dark creeks, before reaching the top of the line. The tour promises an exciting day.
Baratang Island is located about 100 km away from Port Blair. Once you have reached Baratang Island, there is yet a thrilling boat ride that lasts for half an hour. After that, the short hike will take you to caves.
Mount Harriet National Park
Mount Harriet Peak is located in the park and is the third-highest summit within the Andaman archipelago. It is a forest reserve with mountain ranges and stunning coastlines. The famous Kalapathar, which is bloody and still regarded as a curse, where the Indian prisoners of their British rule were forced to die in the ravines, is situated around two kilometers within the parks.
Mount Harriet National Park has stunning beaches. So, when walking through the park, you will discover stunning coastlines, a variety of native species of fauna and flora, and many butterflies.
The evergreen forests of mixed trees are home to birds like wood cuckoo doves, pigeons, Andaman drongo, white-headed starling, Andaman woodpecker, and many more.
Dhaninallah Mangrove Nature Walkway/Walk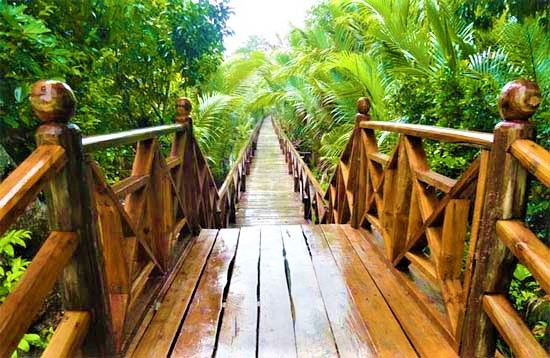 An hour's drive from Port Blair and behind Radhanagar Beach Resort is a trail through the mangroves, which ends at the Dhaninallah Mangrove Nature Walkway. This nature walk is about 3 kilometers long and easy enough for anybody, plus there are some amazing beaches and places to eat near it.
It's the best season to visit Andaman during winter in December-February. Many tourist places in Andaman, like Kalapathar Beach, Baratang Island, Cinque Islands, North Bay Island, and Havelock Island.
Guitar Island
Guitar Island has stunning beauty. It is close to Long Island and can be easily reached via water. Its name came from its shape, which looks like the shape of a guitar. It is not inhabited and is a place of peace and tranquility. Speed boats or fiber boats transport curious and curious tourists to the island of Long Island in around 15 minutes.
For the best experience, head along the shore with your favorite music or book, food with drinks, towels, and an outfit change, and relax at the beach from early morning until sunset. Relax on the beach for long hours.
How to Reach Andaman?
By Flight
Indians must also be able to carry proof of citizenship. Since it is the island of Andaman, Andaman can be connected to India via air and sea routes only. The airport is located in Port Blair, and there are direct flights to Kolkata, Chennai, and Vishakhapatnam.
Air India, Jet Airways, Go Air, and Spice Jet airlines offer their services in Port Blair. Connecting flights are also offered from Delhi as well as other cities in Indian at the airport. There aren't any direct flights from abroad to this airport.
It is the closest airport. The one in Andaman is known as Veer Savarkar Airport after the legendary Indian freedom fighter held in the cell jail during India's struggle for independence against the British. The distance to the airport in Port Blair, from the Andaman and Nicobar Islands, is 31km, and it takes around 40 minutes to travel the distance in a vehicle.
By Bus
Ferryboats and ships are operating between and to Port Blair, too many ports in India. The primary port ship service from cities like Kolkata, Chennai, and Vishakhapatnam is sailing towards Port Blair. The ships typically require 3 days to get to Port Blair from the cities on the mainland, but it's less expensive than flying.
Five passenger vessels sail, of which 3 sail between KolkataPort Blair and Vishakhapatnam. The 2 operate between Chennai and Port Blair.
By Train
It is impossible to reach Andaman via train.
FAQs
Which is it that makes the Andaman Islands famous?
One of the top beaches located in India, the Andaman Islands is well-known for its sparkling beaches, breathtaking marine ecosystem, abundant biodiversity, and captivating wildlife. It's a wonderful destination for those who want an oasis of peace to escape the bustle and hustle of city life.
Which month is the most suitable to travel to Andaman?
While Andaman is a tropical island with a moderate climate all year long, however, the period of October through May is an ideal time when you can visit this island. These months are part of the summer and winter, with the temperature generally pleasant.
How many days are enough for Andaman?
Andaman is a great place to enjoy a wide range of activities, interesting places to explore, and fun activities. Since it is an island location, it also offers an array of thrilling water sports in Andaman. Therefore, you'll need at least six days to discover everything.
Do we need a travel document for travel to Andaman?
If you're an Indian citizen, you do not require a passport to travel to Andaman and the Nicobar Islands.
You can also read Web stories